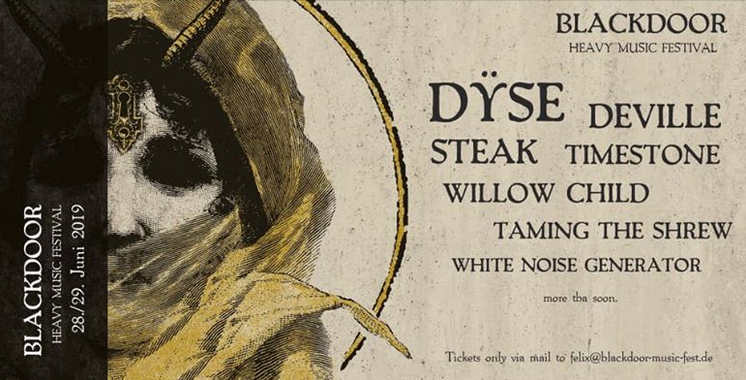 Blackdoor Outdoor Festival
Passau
Blackdoor Outdoor Festival 2019
Two Days – More than 10 hand-picked Stoner / Blues & Psychedelic Rock Bands near Passau (Bavaria).
There is no Facebook event for this one. Only hand-made live-music experience in the depths of the bavarian forest for a music-loving crowd.
Join our family now and get stoned!
PS: Our tickets are limited to 300 pieces to keep it familiar.
Get your tickets (50€ each) and join the party via the contact form at www.blackdoor-festival.de. We will come back to you, send you the tickets via post, give you the location details and more.
Stage Time: tba